We all want to teach our kids values of life but of course, kids don't like lectures all the time. So, the easiest way to teach them the morality of life is to watch the best animated movies with them. It provides entertainment for all the age groups and teaches life-lessons in disguise!
Animated movies have been a part of the entertainment industry since as early as 1906. The first-ever animated motion picture was called Humorous Phases of Funny Faces created by the legendary J. Stuart Blackton. The entire movie was hand-drawn and then created stage by stage, and that is how some of the best animated movies came into being. 
Many of the entertainment industry experts confuse Animation as part of a genre, but in essence, it is just a medium of a different sort. It can be used to convey a message or to tell a story in multiple ways than possible. We would now be taking a look at some of the best animated movies of all time that every one of us enjoyed, which made us lose our minds in the literal sense, and that made us feel the joy of animated movies.
[Read Best Bedtime Stories for Kids]
Best Animated Movies of all time
1. Snow White and The Seven Dwarfs
Year of Release: 1937
IMDb Rating: 7.6/10
Snow White and the Seven Dwarfs is considered to be one of the best cartoons for children, and also one of the all-time best animated movies that were ever made. As per the official figures revealed by Box Office Mojo, one of the highest-grossing and best animated movies ever made was Finding Dory that made over $486 million.
But Snow White and Seven Dwarfs broke that ceiling a long time ago. The film raked in a total of $185 million in 1937 which essentially makes the estimate to a total of about $935 million if the inflation rates are considered this year. The film was the 10th highest-grossing film in Canada as well as in the United States. 
2. The Adventures of Prince Achmed 
Year of Release: 1926
IMDb Rating: 7.8/10
At times it is considered that Snow White and The Seven Dwarfs marked the inception of a full-fledged best animated movie. But, The Adventures of Prince Achmed went into the top 10 animated movies of all time. It was crafted by German Director Lotte Reiniger and created a masterpiece that would influence a whole new generation.
The film is thinly based on One Thousand and One Nights where a prince ventures into the night embarking into magical adventures. The film took over 3 years to create since they had to create all of the characters by hand and thereby present it as a motion picture. This film has left a sparkling legacy and Disney has made sure that it never withers away. Their 1963 movie The Sword in The Stone had a character called Prince Achmed and has even made a cameo appearance in Aladdin.
[Read Good habits for kids]
3. Beauty and the Beast
Year of Release: 1991
IMDb Rating: 8/10
Beauty and the Beast is an American Musical Romantic Fantasy best animated movie that essentially gripped the imaginations of many. It was produced by Walt Disney Feature Animation and they have released this during the Renaissance Period.
It is considered to be one of the best cartoon movies and best English animated movies ever created. Disney released an earlier version of the movie during the New York Film Festival to gain an early reaction from the fans. Because most of what was screened were art-forms created on storyboards and animation tests. But the movie received critical acclaim from all quarters and was a success. It became the first-ever animated movie to be nominated for an Oscar for Best Picture on 30th March 1992. 
4. Your Name
Year of Release: 2016
IMDb Rating: 8.4/10
Your Name is a Japanese animated romantic fantasy drama movie created by Makoto Shinkai. The biggest factor around this movie was the time when it released, it literally shocked the box office fraternity with respect to the storyline, and the way it was purely executed.
The movie became a roaring hit in the box office and went on to make a total of over 25.03 billion Japanese Yen which is also equivalent to $361 million worldwide. Your Name became the fourth-best Hollywood movie animated of all time. It also won awards at the Sitges Film Festival, Los Angeles Film Critics Association Awards and at the Mainchi Film Awards on the category of Best Animated Feature Film. The film also won a nomination for the 40th Japan Academy Prize for the best animated movie of the year. 
5. Spirited Away
Year of Release: 2001
IMDb Rating: 8.6/10
Spirited Away is a Japanese classic fantasy movie that is created and directed by Hayao Miyazaki and gained such traction among the fans that it instantly became a box office hit. One of the top anime movies in Japan, the film grossed over a total of 30.4 billion Japanese Yen which is equivalent to $300 million.
This was one of the best animated movies that had already raked in about $200 million before it was released in the United States. The film scripted history with respect to its story and its worldwide collections thereby winning the Academy Award for Best Animated Feature Film on the 75th Edition of the Oscars. This was the first-ever non-English movie that won an Oscar at that time which ushered in a Golden Age with respect to anime movies. It is basically one of the best anime movies for kids.
6. The Iron Giant
Year of Release: 1999
IMDb Rating: 8/10
The Iron Giant is an American Animated science fiction movie that was produced by Warner Brothers Feature Animation. It was directed by Brad Bird who made his directorial debut with this movie. The film is loosely based out of a 1968 novel by Ted Hughes named The Iron Man.
Disney literally messed up big time overlooking this cult classic which is why Warner Brothers went ahead with the production for the movie. The movie was premiered at Mann's Chinese Theater in 1999 and was later released on all of the screens worldwide. This best animated movie gained critical acclaim after much skepticism in the box office in the initial stages. The film received multiple nominations and won 9 Annie Awards and grossed over $31 million worldwide and is one of the best kids animated movies ever.
[Read Benefits of Storytelling]
7. Toy Story
Year of Release: 1995
IMDb Rating: 8.3/10
Toy Story is an American comedy animation movie. It was created by Pixar Animation Studios. And was then released by Walt Disney Pictures. This was the directorial debut of John Lasseter and it was the first animated movie that was created via Computer Graphics, and the first film ever created by Pixar Studios.
The movie premiere took place at the El Capitan Theater in Los Angeles, California. The total accumulated collections were close to $373 million and were widely appreciated by critics and audiences around the world. Toy Story received a total of 3 nominations for the Academy Award which was for Best Original Screenplay, Best Original Song and Best Original Score.
The movie also won a Special Achievement Academy Award and John Lasseter became the first individual ever to win the award for a full-fledged computer graphics animated movie.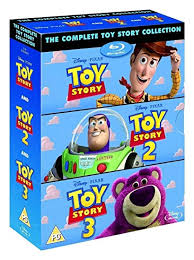 8. Who Framed Roger Rabbit
Year of Release: 1988
IMDb Rating: 7.7/10
Who Framed Roger Rabbit is a live-action animated movie for kids and is based on the novel from Gary Wolf called Who Censored Roger Rabbit? The movie was directed by Robert Zemeckis and it was the first movie that featured a technological masterpiece in the making. It was the first time ever that animated characters were interacting with actors in a live setting.
The film was released by Touchstone Pictures and enjoyed resounding success in the box office. It mainly opened doors for groundbreaking animation entertainment and the age of Disney Renaissance. The movie won a total of 3 Oscars for Best Film Editing, Best Sound Effects Editing, and Best Visual Effects. The movie also won a Special Achievement Oscar for the astounding direction by Canadian Animator Richard Williams.
9. Belladonna of Sadness
Year of Release: 1973
IMDb Rating: 7.4/10
Belladonna of Sadness is a true work of craftsmanship by the legendary anime creators, and manga Godfathers, Osamu Tezuka and Eiichi Yamamoto. The film is expressly not a kids' movie and mainly created with respect to Animerama trilogy. The film was produced by Mushi Production. The movie was traditionally inspired by a non-fiction novel called Satanism and Witchcraft from Jules Michelet.
The movie essentially has a very unusual style and consists of multiple paintings done in watercolors. The majority of the animation for the movie is based on these watercolor paintings and it received mixed to positive responses by many. The film is essentially a part of history and getting a restored version of the movie is very difficult owing to the way it was crafted and also because of its rarity.
[Read Best Moral Stories for kids]
Conclusion
As mentioned above, the above list showcases some of the best animated movies that were ever created in anybody's wildest dreams. Every animated movie in this list brings a different story, gives you a unique vibe and the way they have presented its contents essentially brings it up to the list for the best animated movies of all time. As the years' progress, hopefully, there would come a time when there would be new movies, fresh storylines and concepts far vivid and greater than expected.
Happy Parenting!