Participating in a fancy dress competition is a childhood memory for all of us, right? But, nowadays, the fancy dress ideas in schools have gained new limelight.
The logic behind organizing such events, according to the present scenario, can be that through the organization of fancy dress competitions and the implementation of various fancy dress ideas, the schools are indirectly raising the level of students' knowledge about the respective culture, history, and traditional practices.
The fancy dress ideas, these days, are also fun oriented as they also include the various entertainment world characters such as superheroes, princesses, and fairies.
This article will catch the attention of its readers towards the numerous fancy dress ideas and trends which prevail in the present day situation.
Also Read: How to Increase Immunity in Kids?
Fancy Dress Themes
The fancy dress idea is such an idea which can be a part of any event in the schools or in children's birthday parties. This part of the article is all about the fancy dress themes which can be chosen to add flavor and base to the fancy dress event.
There can be various themes which can be chosen as the base behind the fancy dress ideas depending upon the occasion on which the event is supposed to be held and also according to the audience for which the event is organized.
Few themes which can be chosen to add fun and quality to the fancy dress ideas as a whole can be as follows-
Theme 1: What is your future?
Professions
In this, the participants can be asked to choose any particular profession of their choice and dress accordingly. These fancy dress ideas will invoke a sense of ambition and thought about the future in your child. Few professions which can add a base to the fancy dress ideas and grace the fancy dress event are:
Doctor
Help your child dress up as a doctor and enact likewise on the stage. For this, you will need formal attire combined with a lab coat and a stethoscope to let your child feel like and appear as a doctor while he graces the dais with his presence.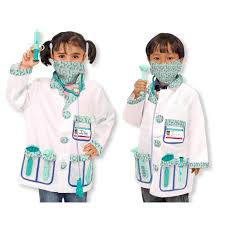 Dialogue– I am the one who has a solution to almost all your illnesses. Always there to help you!
2. Fireman
Like the job of a doctor, the job of a fireman also holds great responsibility for saving peoples' lives. If you choose this fancy dress idea, you will perhaps be able to inculcate the values of kindness and helpfulness in your child in lieu of enacting these roles on the stage.
Dialogue– Always there at your rescue in the time of need!
Also Read: How to help children in primary maths?
3. Sports Person
With this profession as a choice for your child, you are perhaps going to succeed in adding team spirit and a sense of fellowship to your child's personality.
The choice of sport is completely upon you and your child's preferences. All you need once you frame your mind is a suitable dress or uniform. It will enable your child to take the face of a sports person and glorify the fancy dress ideas.
Theme 2: For any national occasion
Indian National Leaders and Freedom Fighters
One of the most favorite fancy dress ideas at the time of any national occasion is this theme. The fancy dress ideas addressing the Indian National Leaders and freedom fighters is the easiest to recreate but, at the same time to carry that impact along is equally challenging.
Here are some fancy dress ideas which can be worked upon:
4. APJ Abdul Kalam
This Late former President of India marked his presence as a youth icon and a national hero for all the generations to look upon. A scientist by profession, his role is hard to play because of his talking style and strong personality. To recreate his attire, all you need is a simple man suit and a tie, a white wig to add a real touch to the look would do wonders.
Dialogue– For a wonderful impact on the stage, the kids can quote, "You have to dream if you want your dreams to come true."
Also Read: Short Speech for Children
5. Shaheed Bhagat Singh
No fancy dress event is complete without the inclusion of this amazing freedom fighter. This national hero and revolutionary were executed at the age of 23.
The costumes for this look are easily available at any such store all around India. A formal white shirt, a hat of his style along with a mustache are the requirements to complete the look of Bhagat Singh at any fancy dress event.
The choice of this character for your child will most probably help him be the ambassador of the fancy dress ideas as a whole.
Dialogue- The children quote, "They may kill me but, they cannot kill my ideas. They can crush my body but, they will not be able to crush my spirit."
Also Read: Good Habits for Kids
6. Indira Gandhi
This is the perfect character choice to leave your mark and be remembered whenever people think of any fancy dress ideas.
This former Prime Minister of India was not only an amazing politician but also a style icon and a woman of substance. She has been a popular choice amongst kids for fancy dress competitions.
The requirements to carry her look well can include a plain and white saree with a thin line of the border. To replicate her hairstyle, you can use a blunt, black wig which has a streak of white in it. You can also use a little bit of talcum powder to give a white tint in hair.
Dialogue– The most famous dialogue of this lady was "You cannot shake with a clenched fist."
Also Read: School Safety Measures
Theme 3: What do you like to eat? (Food preferences)
Another theme which can be chosen as a fancy dress idea is the food items. These fancy dress ideas will enlighten your child's thinking about the nutritional value of the food which he or she eats. And builds a sense of awareness about which foods are healthy and which are not.
The thought behind these fancy dress ideas is not condemning the comfort foods but, spreading awareness about what kind of foods are actually good for the health of children.
In the case of a kids' fancy-dress event, one can always choose certain junk foods and throw light upon the ill effects of that particular bunch of food items by portraying them through your child's attire.
Jotted below are a few examples of food items which can be chosen to take the shape of your child's attire for the particular theme based fancy dress ideas.
7. Candy Bar
The candy bars are one of the junk consumables in the list of children's favorites. They are perhaps unaware of the ill effects that these candy bars tend to have upon their health. However, occasional consumption is not a matter of concern.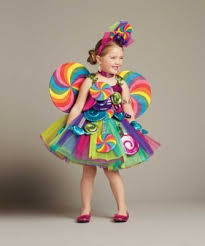 All you need to prepare your child for this roleplay is use cardboard and numerous candy colors or the regular chocolate color to portray your child as a candy bar in the fancy dress event.
Dialogue- I am candy, I am sweet and I share the goodness of chocolates with whoever I meet.
8. Burger
You can make your child dress up like a burger while educating him/her about the negative impact that it can have on his or her health while once again reminding that an occasional consumption has no harm.
The costume might not be easy to prepare all by yourselves. So, it is advised that you purchase or rent a burger costume for the fancy dress event.
Dialogue- I am filled with patties, onions, lettuce, and sauce. But people love me anyway.
Also Read: Creative Writing Tips for Children
Theme 4: All Time Favourite – The Harry Potter Series
One of the most popular literary fictions, the Harry Potters series is yet another cool and in trend fancy dress idea, around which the fancy dress event can revolve.
Listed below are a number of characters which can be imitated in order to add spark to the fancy dress event.
9. Albus Dumbledore
The principle of the Hogwarts school, where Harry Potter studies. To grace this look, you need a grey colored frilled robe with a collar and a long and white artificial beard.
Dialogue- "Happiness can be found even in the darkest of times if only one remembers to turn on the light."
10. Hagrid
The character of the fictional giant, who is the professor who cares about the magical creatures at the Hogwarts School. To grace his look, all you need is a woolly robe which is very hairy. Choose this character for your child if he is on a heavier side of the body weight or is large in size to add to the reality quotient of the character played.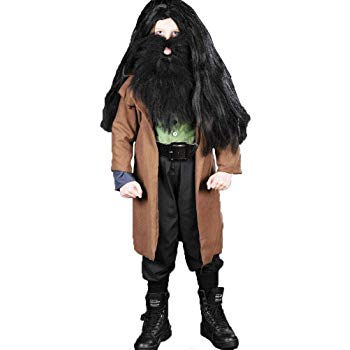 Dialogue– "What's comin' will come. An' will meet it when it does." (Take note of the accent.)
11. Sirius Black
Sirius Black is the character which is Harry Potter's Godfather, who dresses with utmost simplicity and has long hair along with a mustache which adds to his personality. You get to choose from a variety of looks if you opt for his character for your child, as the Prisoner of Azkaban, a resident of Gryffindor House or you can also go in for a simple striped suit to portray his regular look.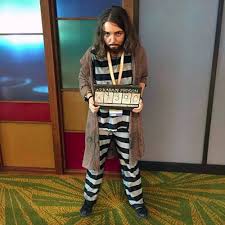 Dialogue– "We've all got both light and dark inside of us. What matters is the part we choose to act on. That's who we really are."
Also Read: How to avoid exam stress?
12. Professor Severus Snape
The character of Professor Severus Snape is seen working as a potions master at the Hogwarts School. He has wavy hair, wears a black robe and carries a wand along with him. It would be easy to carry his look for any regular child.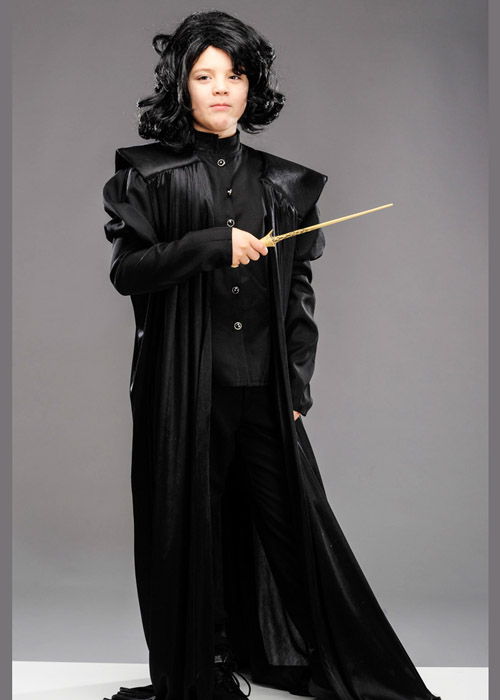 Dialogue– "The mind is not a book, to be opened at will and examined at leisure. The mind is a complex and many-layered thing, Potter."
Fancy Dress Ideas List
The fancy dress ideas can be decided upon the population which has to participate in or attend the fancy dress event. One of the most important ways of listing down the fancy dress ideas can be thinking if the idea is to be thought about a girl child or a boy child or can the idea be gender-neutral.
This part of the article will talk about certain fancy dress ideas separately for both boys and girls while discussing the gender-neutral ideas at the same time.
Fancy Dress Ideas for Boys
Best fancy dress themes for boys can be anything like the superheroes, technology-based or the digital games which are so in trend these days.
All of the above-mentioned categories are discussed in detail in the coming part of this article.
A) Superheroes
Boys usually, pretend to be superheroes in their real lives which can potentially be an impact of the fictional superheroes whom they admire a lot. The superheroes which can be chosen by your son to mark his presence in the fancy dress event can be either of the two superheroes which are to be talked about in the coming part of this article or for that matter, any superhero whom your child admires can be his choice.
13. Batman
Batman is an all-time favorite superhero of the young boys, whose stories they might have read in comics or watched on their television sets. All you have to do to give your child the look of Batman is use a completely black cloth to make a cape and a mask which you can combine with a black t-shirt, pants and a pair of black shoes to complete the look.
Dialogue– "It is not who I am underneath, but what I do that defines me!"
14. Spider-Man
Spider-Man is the most liked fictional character in the books of young boys as they must have seen certain movies based upon his action sequences or in the cartoon series which featured long back.
The creation of Spider-Man's attire would be a bit difficult. So, it is advised that you approach a fancy dress material shop which can serve your purpose well.
Dialogue- "With great power comes great responsibility."
Also Read: Home Remedies for Cold and Cough
B) Technology
Technology in the form of gadgets and gizmos are a boy's favorite thing. It can also be seen in the form of toy motor cars, play bikes and a wide range of toy cars which they possess from their early childhood. This section will talk about two from the many faces of technological intelligence which the boys can portray in the fancy dress events to showcase their interest in the same.
15. A Television set
The parents can use cardboard and paint it like a television screen along with the panel of buttons at the bottom of the television set. Attaching a few strings and creating a hole at the top will make it easy for your boy to carry it on the stage.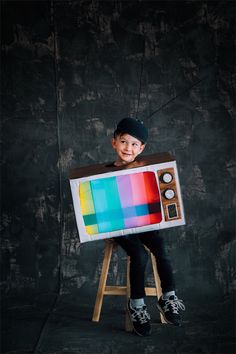 Dialogue– "I am a TV which entertains and informs people."
16. Mobile Phone
You can also dress up your son as a thing which the current generation probably cannot survive without, that is, the mobile phones. All you need is a piece of cardboard and some paints to create this look.
Dialogue- "I am the most inevitable part of the lives of people from the current generation. I am so in."
C) Games
The second most unavoidable part of a young boy's life is the games which he prefers to invest his childhood in.
17. Angry Bird
You can dress your child in the angry bird's attire in correlation to the game or the movie. You can catch hold of the angry birds' costume at any shop which provides the prerequisites for the fancy dress events.
Dialogue- "Seriously, this is my happy face."
Also Read: Kids Bedtime Stories
Fancy Dress Ideas for Girls
Fancy dress ideas for girls can be chosen keeping in mind that they are God's pure creations who are a symbol of life on Mother Earth and are also the bearers of life. Few fancy dress ideas which are best suited for girls are to be talked about in the coming part of this article.
A) Nature
Girls can be seen as symbolic of nature. Hence, it would be justified to dress them like the various gifts that Mother Nature has bestowed us with, for nature-themed fancy dress ideas, like-
18. Sun
Dress your girl in a bright sunny yellow dress and let her shine as she makes her presence felt on the stage. You can use sun rays headbands to give definition to your daughter's look.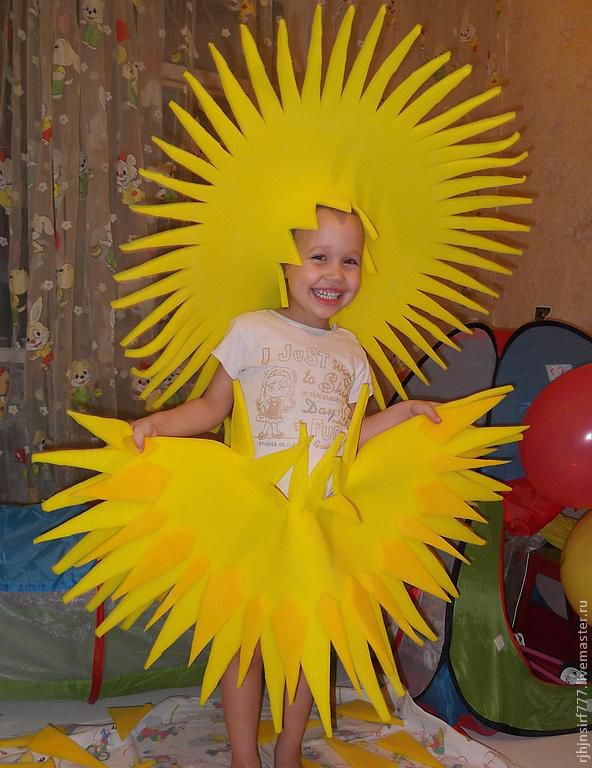 Dialogue– "I am the sun, I am bright and I provide you with bright light and a lot of energy without even charging for it."
19. Earth
This is a very creative one amongst the fancy dress ideas for girls. You can create a globe-like structure that goes through the body of your daughter while she acts as the axis which is rotating around the globe.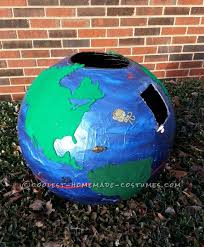 Dialogue- "I am the planet Earth, which is your home. Please protect and care for me for the sake of your own protection. I shall safeguard you forever."
Also Read: 10 Summer Indoor Activities for Kids
B) Fruits and vegetables
Fruits are suitable to be chosen as fancy dress ideas for girls as they are the child-bearers which is a fruit which the girls have received from the Almighty God. These will add various flavors to the fancy dress ideas as a whole.
20. Pumpkin
Pumpkin is not only a favorite fruit which is usually chosen to be dressed like, by children but, it is also very healthy as it is rich in fiber. This fruit attire will attract the kids' attention to the fruits and vegetables fancy dress ideas. It is because of the interesting color mix of green and orange in it and also because of its cute appearance.
All you have to do is cut out a pumpkin shape cardboard or you can also stitch a pumpkin-like costume for your child and let her glorify the fancy dress ideas.
Dialogue- "I am a giant orange pumpkin, not eating me is a sin."
21. Watermelon
This is yet another favorite choice for fancy dress ideas as it is widely loved and because of the vibrancy which the natural colors of this fruit carry along.
Dialogue- "I am a yummy watermelon, the one which can cool you down on hot summer days."
22. Apple
Alongside the fact that this word begins with the first letter of the alphabet series, this fruit is very likable by the kids of almost all the age groups.
You can use a completely red attire for your child along with a cardboard cut in the shape of an apple attached to their body.
Dialogue- "Have me once a day to keep the doctors away."
Also Read: 10 Craft Ideas for Kids
Fancy-Dress Competition Ideas
Fancy-dress competitions can be organized on various occasions such as national holidays, in the honor of famous personalities or as a competition between the superheroes, fairies, and princesses in the fictional world.
Listed below are certain child fancy dress competition ideas for both boys and girls.
A) Fairies or Princesses for Girls
23. Snow White
You can turn your little angel into a pretty maiden with the help of a lovely Snow white costume.
All you need for these fancy dress ideas is a double color frock, socks, shoes, and a matching hairband to complete the look.s
Dialogue– "I have lips red as a rose, hair black as ebony, skin white as snow! Who am I?"
24. Cinderella
This is yet another fairy tale character which is one of the favorites. For this look, to grace fancy dress ideas, you will need a pastel color costume, glass/crystal look slippers, and a bright and radiant smile.
Dialogue– Oh my goodness! It is midnight, I have to go!
Also Read: Checklist to organize a birthday party
25. Alice In Wonderland
This is one of the most imaginative and innovative workpieces from the Disney world. Dress your child like Alice, who is the protagonist of the story in a white frock which has a blue lace on it for the Disney fancy dress ideas. Combine these with white socks and black buckle shoes to complete the look.
Dialogue- "If I had a world of my own, everything would be nonsense. Nothing would be what it is because everything would be what it is not."
B) Cartoon Character for Boys
26. Chhota Bheem
Chhota Bheem is the dhoti kid who fights the bad guys to protect his friends and the village people. You can purchase or rent the Chhota Bheem attire and let your child grace the stage with his presence.
Female against Male famous personalities
A) Female Famous personalities
27. Mother Teresa
A humanitarian and a Nobel Peace Prize winner, she was a simple person who wore a simple white saree with a Plain border on it. She was known for her selfless nature.
Dialogue- "I alone cannot change the world. But I can cast a stone across the water to create ripples.
Also Read: Benefits of Storytelling for Kids
28. Rani Lakshmi Bai
Any fancy dress idea is incomplete without the thought of the role of Rani Lakshmi Bai in it. With these fancy dress ideas as a choice for your daughter, you are giving her a chance to come to terms with the life of such a strong and influential personality.
To completely justify this personality, use a nice bright color saree along with some colorful jewelry pieces. Drape the saree in a Marathi way to add a spice of reality to your child's look. Don't forget to add a fake sword and a shield to complement the look.
Dialogue- Make your daughter practice this dialogue with the sword raised up in the air- "I shall not leave my Jhansi."
B) Male Famous Personalities
29. Albert Einstein
It is every mother's dream that their child possesses a sharpness like that of Albert Einstein. Follow these fancy dress ideas and you can live this dream by making your child play this character in any of the numerous fancy dress competitions which happen every now and then.
All you need to complete this look is a grey or black jacket and pantsuit along with a messy white hair wig and a mustache.
Dialogue- "It is good to know. But imagination is more important than knowledge."
Also Read: Daycare Checklist
30. Abraham Lincoln
He was the sixteenth American President who abolished slavery. He is one of the favorites personalities who the children want to dress like in an event. It supports the male famous personalities fancy dress ideas.
Dialogue- "When I am good, I feel good. When I am bad, I feel bad. This is my religion."
31. Charlie Chaplin
Perhaps the funniest characters who could make us laugh even without uttering a word. His distinct dressing style is what distinguishes him from all others.
For these fancy dress ideas, you will need a black three-piece suit along with a black hat, leather shoes and a half mustache to complete his look on stage.
Dialogue- "A day without laughter is a day wasted."
To conclude this article, we can say that the costumes for various fancy dress events and competitions can either be stitched or purchased readymade. What needs to be kept in mind is that the fancy dress ideas have thoughts and a reason for which it is taking place.
The reason is through these fancy dress events with unique and innovative fancy dress ideas, the participants and the audience who are children gather some knowledge about the world in which they live and the things which are happening around them. It is a great way of adding to the knowledge of the participants as well as the people who are attending the event as an audience.
Have more to add to the list of fancy dress costume ideas? Please share with us your favorite and best fancy dress ideas in the comments section below.
Also Read: Best Home Remedies for Constipation
Wish you a very Happy Parenting!