Notice that sweet scent in the air? Yes! It is candy time! We all love candy and I love specifically candy starting with D. At least, we did at some point in our life. Whenever we come across the word sweet, it takes each one to their naughty memories.  
Those secret candy nights and spots with siblings, grandparents' candy gifts, with friends, sweet candies from a secret crush, saving up money for our favorite candy, and too much more just flashing across our memories. And there is that sweet smile on our faces.  
Then why wait? Let's discuss some candies and even discover something new. Let's look at some of the candy for a change and a challenge of candy starting with D.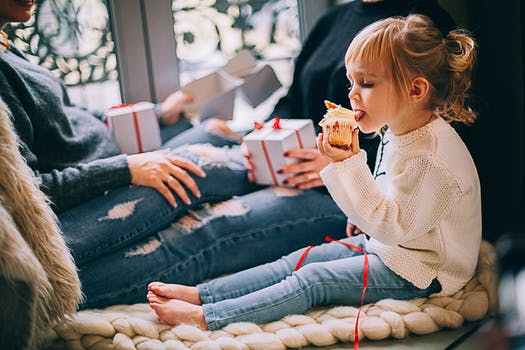 Candy Starting with D:
Chocolates, lollies, gummies, and inventions are getting smarter daily. Here are some of the popular candies starting with D. 
Chocolate bars 
Dark chocolates – even though this is an ingredient added in other candies and chocolate bars, this can stand out as a candy starting with d on its own for its unique taste and health benefits. 
Dagoba chocolate – this mouthwatering Choco bar comes with exciting flavors and guaranteed quality chocolate. This makes the top rank in the list. 

Daim bar – this candy, is a satisfyingly crunchy almond and caramel covered with chocolate. 

Dove chocolates – this mars company product still has its taste market worldwide. 

Dairy milk – delicious milk chocolate rich and thick chocolate with evolving varieties of fillings. 

The double-decker bar is filled with chewy nougat and cereals inside a sumptuous coat of milk chocolate. 
Some of the top cholate bars come under the candy category starting with d. 
Lollipops, Hard Candies, and Gums 
Remember the lollipops from a doctor's visit or while skipping classes? as we Happily suck on and pose with colored tongues. A glimpse of our playfully perfect childhood. Here are some lollipops, gum, and candy starting with d. 
Dum Dums – colorful, flavored, and a cute snack  

Double bubble – a gum you can take for travels because it is hard and takes its own sweet time. Grab these Brightly colored candies from any candy shop or vending machine.  

Dots – are the go-to for all candy lovers—colorful choices to pick from for all your snack and movie times. 

Dew drops – this all-time favorite candy starting with d is a sugar-coated jelly with sour and sweet tastes. 

Divinity candy is a sugar candy with egg whites, corn syrup, and sugar. These days it also comes with nuts. 
The above are some of the classic candies starting with d that still rule the childhoods of all people. 
Conclusion
Candies will always be the king of childhood. Be it any timeline. A favorite snack of a kid would always be candy. As we were talking about candy starting with d, these are some deliciously tasty options.
In this reminiscing moment with candy starting with d, let's all take a moment to appreciate our childhood by having some candies now and then. Because why not! It's candy time.
Have Fun!!