One of the biggest challenges for parents is when their kids will start school. This is the case, especially for first-time parents and first-time schoolers. Luckily, going about it is not as hard as you imagined it will be. In this article, we will give you some tips on how to prepare your little one for their first day of preschool. Let's take a look!
Prepare Your Little Ones For Preschool
The best way to prepare your kids for their first day in preschool is to help them adjust and learn how to go about it. Here are some of the tips that you can follow:
1. Wear proper attire
Some schools may require uniforms, so the daily outfit may not be a burden. However, all schools require proper shoes to wear. Luckily for you, there are a lot of toddler shoes for girls and boys to choose from. When picking the perfect footwear, make sure to consider their comfort. Remember, your child will not be seating all day long and they will be wearing it for a couple of hours. Hence, it's important that aside from being stylish, the shoes are comfortable too.
2. Start at home
Setting up a pretend preschool at home can help them prepare for real school. You can buy some school supplies, a small blackboard, a table and a chair, and other school-like items. For a few months, you can play and pretend to be a teacher for a short afternoon. In that way, they will have a little bit of an idea of what to expect when they are in preschool. You can also give them homework and activities to make it feel more real.
3. Talk to other toddler parents
As they say, experience is the best teacher. For sure, other parents have also experienced the same as you do. The next time you are at a playground with your kids, find some time to talk to other toddler parents and ask them for some tips and guidance on what you should expect on your kid's first day. It's best if you can hear it from parents of the same school where your child will be going. But, other toddler parents sure have the same jitters and worries and they can be of great help to you, too.
4. Meet other kids
Aside from learning, preschool is also a training ground for socialization. For first-time toddlers, it may be challenging for them to mingle with individuals outside of their household. If you can, start exposing your kids to other kids and adults about a year before going to school. In that way, they will also get used to socializing with both big and small humans. What you're trying to achieve is to develop their confidence and remove any doubt and fear whenever a stranger is around.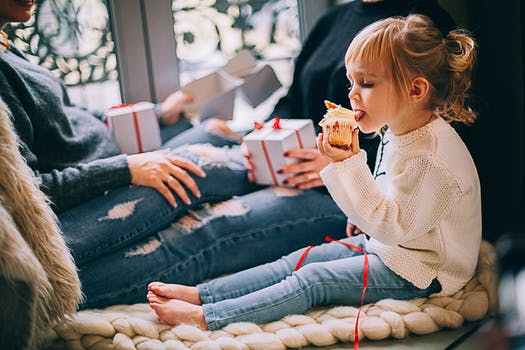 5. Sneak peek of schools
Once you have chosen your kid's school, it's best to give them a sneak peek of what it looks like. This will not only familiarize them with the environment but also you'll get to see if they will feel as if they belong. Some schools may look okay for adults but they may not feel homey for the kids. Give them a tour of their future school and make them experience all the amenities. Upon arriving home, you can ask them how they feel about the place. And, as early as that time, you will be able to sense if they are excited about it.
6. Entice them with preschool supplies
Think about your first pencil case, your first school bag, and your first lunch box. Can you still remember the joy and happiness you felt on that day? To prepare your kids for preschool, it's best to have them experience the same joy and happiness. You can entice them with school supplies. It will be more effective if you will bring them to the bookstore or the mall and make them choose whichever they prefer. It's like buying new toys but for school.
7. Manage separation anxiety
One of the biggest problems of parents is their kids' separation anxiety on the first day of school. It's totally normal, especially if your kids are always with you. You can prepare them by allowing them to be away from you for a couple of days. For example, they can spend a whole weekend with their grandparents. However, if you are not comfortable being away from your kids, you can actually try sleeping over at a friend's house with kids and then allowing all the kids to sleep in the same room. In that way, your kids can practice being away from you while you are still within the vicinity to look after them. It's pretty much what a school looks like.
Ready for school?
Have you made the checklist? With these tips, you will surely experience a rewarding preparation for your little one's first day in school. Make sure to remember the basics: pick the proper toddler shoes for girls or boys, play a pretend school at home, consult with other parents, socialize your kids, have a quick tour of their new school, let them pick their preschool supplies, and teach them a little independence. Surely, your kids will be ready for school in no time!