Dr. Tanya Aggarwal BHMS, MD (Delhi University) would like to share her views on Career in Homeopathy with our readers.
Since the birth of a child, parents always worry about their health and well-being, then for their growth & development. Next are their schooling and successful career. We always want to give them the best platform to launch them in the world to lead a happy life.  
We are always apprehended that our kid "apple of our eye" should select something that is noble and that will make us proud. Also, with something he can get along easily and proceed forward in life without any hassles.
I believe everyone must have experienced at some point in life that when you visited a Doctor, one thought must have crossed your mind that "I also wanted to be a doctor" or "I want my child to be a Doctor". So, here I have something for all the mothers who have started imagining their child to be on the other side of the table, treating patients.  You really want to have a proud moment with those happy tears in eyes when you hear the appreciation for your child from other people for being cured of sufferings.
Recognize the interest of your child
We always read and believe every child is unique like the concepts of Homeopathy. They have their own area of interests and perfections. They are like the clay and get mold in the shape of their parents and family.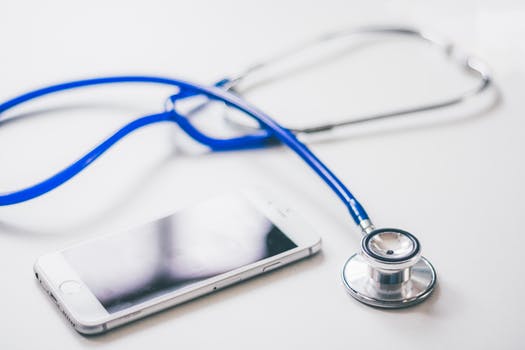 At first, you should recognize the area of interest of the child, like if he does not really want to be a doctor, engineer or IAS, it will be difficult for him to pursue and excel in that field. Rather if the child has more passion for painting, dancing, cooking, photography (nowadays) and wants to take it as a career option it's not bad either. As a whole, we should support them in their passion.
Prepare for the journey
When decided to follow the medical field as a profession so apart from the Modern medicine- a career in Homeopathy, Ayurveda, Siddha, Unani etc. are other options. The alternative system of medicine is gaining popularity. Preparing your child for this noble profession takes a lot of patience and consistency in the studies.
To be a Homoeopathic doctor does not require preparing separately. For a career in homeopathy, the knowledge of Physics, Chemistry, and Biology at the level of 12th standard is required. The same entrance examination is required for being a DOCTOR – of any field i.e., NEET-UG conducted at the all India level. So you can opt this at any time while preparing for a medical entrance examination.
Select the right option
In medicine, select wisely which system you really want to opt. We should have a fair idea 'what actually these systems are?' and 'why are they different?' To elaborate on everything is far beyond the capacity of mentioning in this article but I can give an overview "what exactly I mean with different systems".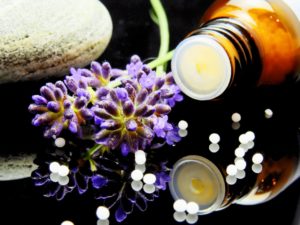 These systems are part of the evolution of our civilization and as we emerged in the 21st century we have these systems quiet sorted. In every system, they have their own concept of evolution disease (although the human body and disease is same), different medicines (own material medica), different philosophy about the human body and different concept about treating.
Why opt for Career in Homeopathy?
Being a Homoeopathic doctor is not the only reason for favoring to opt for a career in Homeopathy. But amongst the alternative medicines and after the modern medicine, Homeopathy is the most preferred mode of treatment in India and around the world. Apart from its popularity as "meethi goli", its philosophy is unique. From considering a person as a whole to the individual medicine (different medicine for different people suffering from the same disease- all individual and its reactions are different).
Homeopathy can be aptly described with elaborate case taking from your childhood to the present, different source of medicines, an exclusive way of dispensing of medicine. Taking care of patient's Health in every aspect (as WHO defines health as "state of complete Physical, mental and social well-being and not merely the absence of disease") that makes the Homoeopathic doctor special.
Even in today's modern world when antibiotic resistance is emerging, vaccines are in question and new diseases keep emerging and most equipped modern medicine cannot give a treatment plan instantly, even then Homeopathy can be of great help.
The difference in studying Homoeopathy
For Homoeopathy BHMS (Bachelor of Homoeopathic Medicine and Surgery) degree is required i.e., a five and half year course. In this, we study all subjects like MBBS about anatomy, physiology, pathology, surgery, Practice of medicine, Gynecology, Obstetrics, Preventive and social medicine, etc. along with the Homoeopathic subjects like philosophy, material medica, repertory, pharmacy. We need to acquire that art along with the science so as to become the healer. It will become perfect when your child is keen on observing.
What to do? – To become a HOMOEOPATH!
After clearing NEET UG and securing a rank, you have to select the college. Get updates about the admission procedure in each college. There are around 195 Undergraduate and 43 Postgraduate colleges in India (Government & private) in nearly every state.
There are varieties of options available after you complete your BHMS- private practice. One can get the appointment in Govt. Hospitals and dispensary as medical officers, enter into the field of research and hence the scope is endlessly vast. Government is really looking forward to the betterment of Homeopathy as make it available to every individual.
Every science has its own scope and limitations. So, we just have to select which direction we have to follow to serve the humanity better and make the career of our child sky high. The choice is yours!
Author Bio: Dr. Tanya Aggarwal apart from being a full-time doctor, she loves to read, write, bake and do art & craft. She loves reading about the human psychology, graphology and believes that these things are helpful for understanding patients and helping them to heal better.
Have any questions for  Career in Homeopathy? You can drop your queries in the comments section below.
Wish you a very Happy Parenting!